AR Take-On - Firm Due Diligence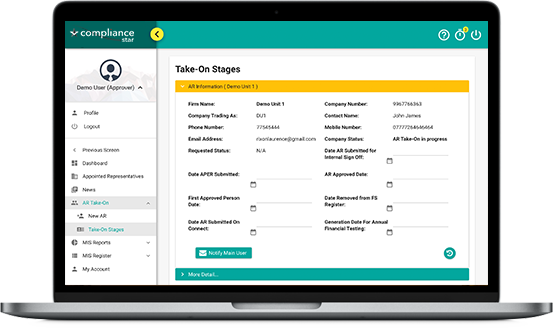 Background
The regulator requires adequate due diligence is undertaken on AR's which includes investigation, document checking and verification.
Compliance Star
ARs are created individually with any additional information, attachments and documentation linked to the one AR record.
Firm Due Diligence has the functionality to tailor the pre-populated due diligence requirements to the principals requirements
When a document is uploaded, the received date will be updated automatically
Notes can be added to the record for internal records and to facilitate a two-way dialogue with the AR
Document expiry or renewal date can be added to the record. This function will generate a task one month prior to document expiry/renewal date for the principal to review or request an up to date version.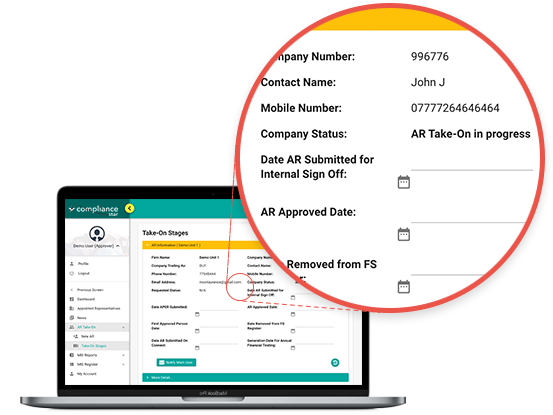 Benefits
A snap shot of the firms documents and record can be viewed from one screen and identification can be made quickly regarding missing or incomplete information.
All stages are broken down into tabs which run across the top of the page so a checklist of information is there to work against whilst managing the process.