Attestations - AR Reporting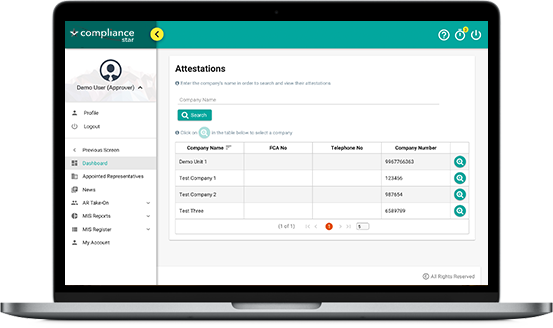 Background
Principal firms must ensure appropriate supervision of their AR's is undertaken. Attestations serve to achieve a regular dialogue between the principal and its AR which can bring to light matters that may cause potential risks and serves as a central record for all regulatory reports. Data such as regulated income and product sales is reported allowing the principal firm to easily collect and submit the required reporting to the FCA.
Compliance Star
Attestations are automatically created monthly, 3 monthly or 6 monthly according to the AR risk.
You will see a list of all approved companies and will have the ability to see all attestations that have been completed or are pending for a company.
When an Attestation has been submitted by the AR for a review, you are able to approve or reject the attestation. Before rejecting, you are able to add a note so that the AR can make the required changes for approval. If rejected, the AR will be required to make changes to the Attestation and resubmit for approval.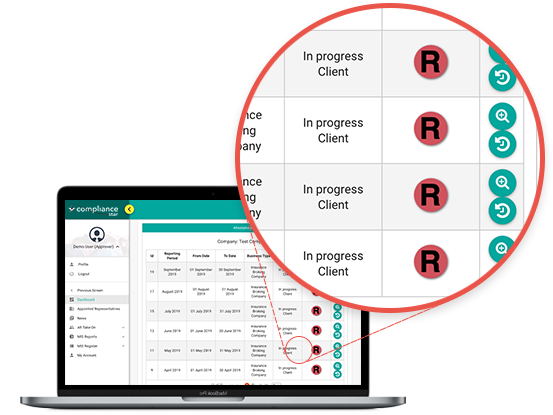 Benefits
Real time client information.
A snap shot across the whole company of progress updates which allows full oversight.