Annual AML Reporting
Compliance Star allows you to select from a package of modules which can be tailored to your needs and requirements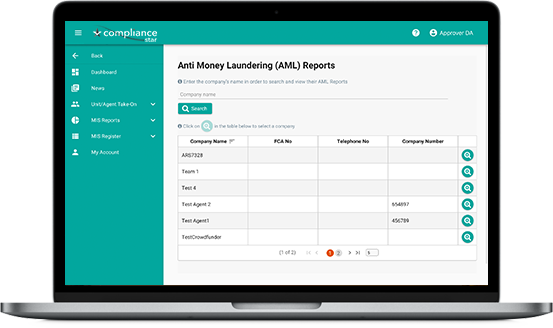 Background
Money Laundering Reporting Officers are required to produce regular reports ( at least annually) for senior management.
Compliance Star
Report requests are generated automatically at a predetermined date which can be changed as required.
Notifications and workflows for completion and checking through to sign off.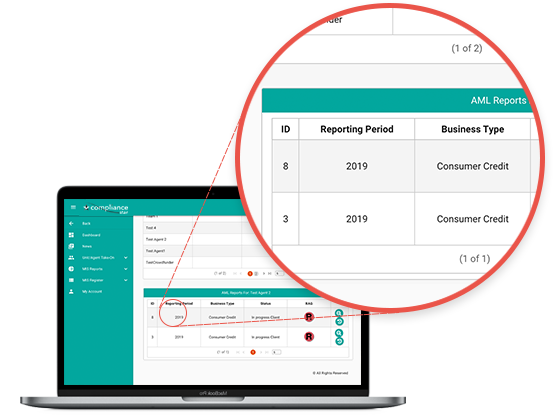 Benefits
Consolidation of the Units/Agents AML related activity.
Full transparency of the AML risk through centralised reporting that can be analysed and reported.