Audit
Compliance Star allows you to select from a package of modules which can be tailored to your needs and requirements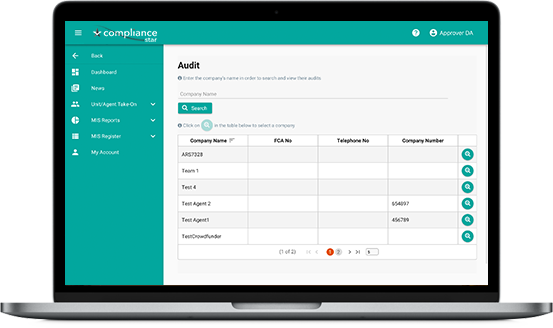 Background
Audits are undertaken to assess and review the firms Units/Agents and internal processes and operations in respect of FCA compliance and is conducted and reported on a risk based approach.
Compliance Star
Online reporting of audits and actions through to completion.

View of all audits completed that can be viewed via central reporting or by individual Units/Agents.

Actions for both firms and units/agencies following audits can be tracked through to completion.

Risk categories can be assigned to individual sections allowing oversight of the Units/Agents risk and firms approach.

Audit frequency can be tailored according to the risk and any customer detriment.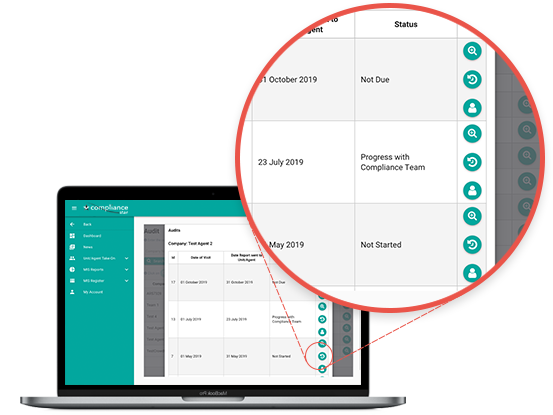 Benefits
Efficiency driven as many fields are pre-populated and can easily be edited to be tailored to the firms requirements.

Clear tasks, notes and documentation against each Units/Agents record for internal use which can be updated/edited and viewed in real time.

Units/Agents can easily access actions and provide additional information and documentation.

A constant information flow for evidence and oversight