Continuous Professional Development
Compliance Star allows you to select from a package of modules which can be tailored to your needs and requirements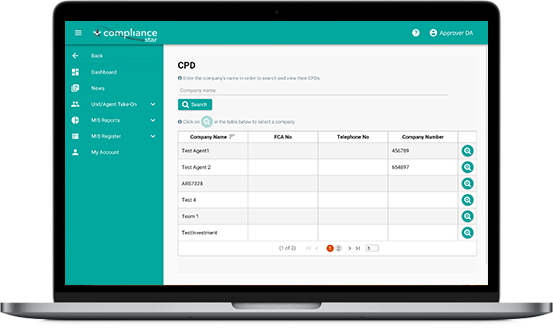 Background
Effective and consistent CPD is an essential part of professional standards. You need to complete a minimum of 35 hours of relevant CPD each year, with at least 21 hours of structured learning.

Structured learning activities may include seminars, lectures, conferences, workshops or courses and completing appropriate e-learning.
Compliance Star
Each individual's CPD is detailed for the company selected with a summary of each individual's structured or unstructured data, followed by a breakdown of each entry.

Ability to view the documents uploads as evidence.

Add comments/notes and new documents.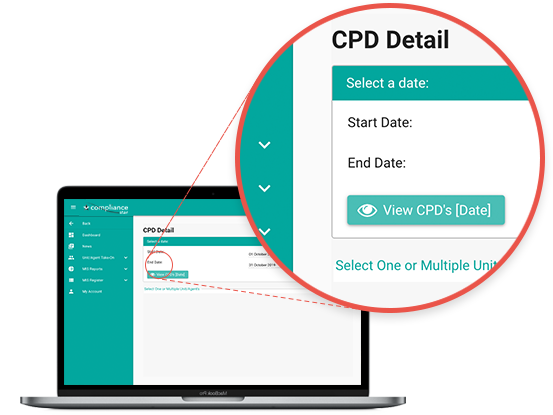 Benefits
The firm's Units/Agents will be able to easily evidence on going CPD to ensure they are meeting regulatory requirements.

Access to view and then address outstanding gaps.