Financial Promotions
Compliance Star allows you to select from a package of modules which can be tailored to your needs and requirements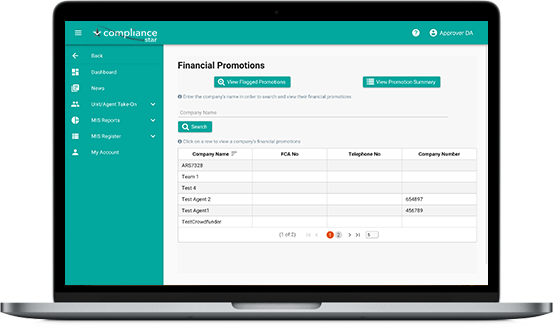 Background
Financial Promotions that the firm wants to distribute is subject to due diligence in accordance with the Distant Marketing Regulations.
Compliance Star
Online submission, tracking and approval of all financial promotions.

View all financial promotions sent by clients via a list of companies.

Ability to reassign the task to another user granting them permission to view and process the assigned financial promotion.

You will be redirected to the checklist to assess the financial promotion and either approve or reject engaging dialogue with the client through the checklist submission and notes.

It will also allow you to flag set expiry dates of any financial promotion which in turn triggers a task to ensure all financial promotions are compliant and up to date.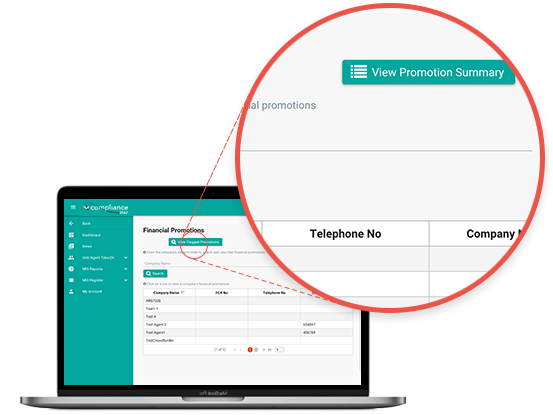 Benefits
You will be able to view a full audit trail of all actions carried out on the financial promotion selected and be able to view/request or add documents to the client file.

All financial promotions will be centrally monitored and a management report can be provided at any time for status updates and approvals.

Centralised reporting on all the firms Units/Agents financial promotions.