New Business Register
Compliance Star allows you to select from a package of modules which can be tailored to your needs and requirements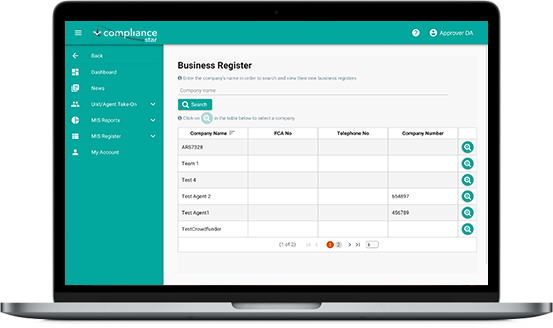 Background
The FCA expects firms to have sufficient records detailing its customers/clients services and products.
Compliance Star
New business registers are automatically generated at pre-determined dates with notifications for completion and checking through to sign off.

The firm enters or uploads via CSV file all new client activity within the given time frames specified with the new business register allowing a central record of all firms activities.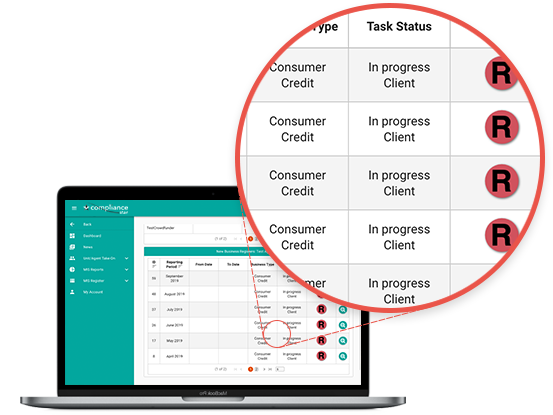 Benefits
Identification of the firms Units/Agents service, products and customer base.

Comparison and analysis of the firms/agencies regulated activity and regulatory income.

Clear and concise reporting of the firms supervision and oversight.