Reporting Registers
Compliance Star allows you to select from a package of modules which can be tailored to your needs and requirements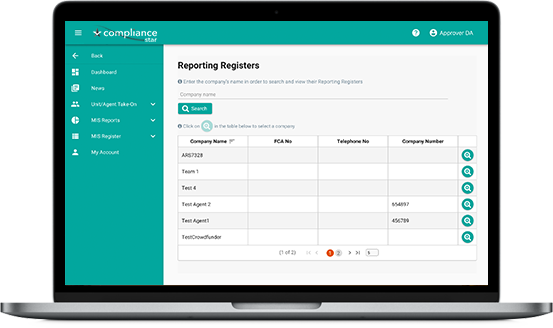 Background
The FCA has specific rules and requirements for financial services regulated firms (including where they outsource activities and functions) to have in place effective systems and controls for managing and recording any activity deemed as fraudulent, a breach of FCA regulation, conflicts of interest between the firm, Units/Agents and/or its customers and to record and manage its gifts and hospitality process.
Compliance Star
The firm, Units/Agents can enter a record from a pre-populated menu in accordance with the activity.

Automated tasks are generated between the firm and Units/Agents to ensure completion and checking through to sign off.

The firms internal registers are completed and viewed in isolation.

All reports can be easily accessed/filtered and downloaded for management reporting.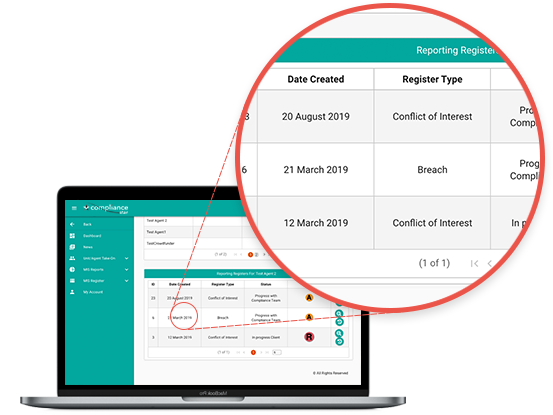 Benefits
Real time identification of the firms systems and controls.

Breach and fraud alters between the firm and Unit/Agent to ensure oversight through to sign off.

Central recording of breach, fraud, conflicts and gifts registers.