Risk Register
Compliance Star allows you to select from a package of modules which can be tailored to your needs and requirements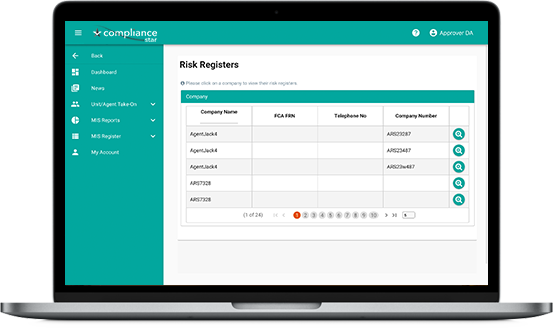 Background
The FCA has specific rules and requirements for financial services regulated firms (including where they outsource activities and functions) to have in place effective systems and controls for managing risk. Sufficient MI must be in place to ensure that the status of a risk is monitored, that any actions can be tracked and that any change to the risk profile is identified at an early stage.
Compliance Star
Clear tasks and notes against records can be added for internal use which can be updated/edited and then viewed in real time.

A clear risk appetite can be set and monitored against for each Unit/Agent.

Full risk management reports can be accessed/filtered and downloaded.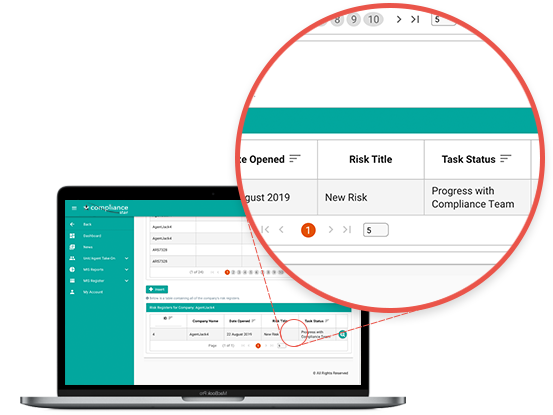 Benefits
Firms can easily access actions and provide additional information and documentation.

A constant information flow for evidence and oversight.