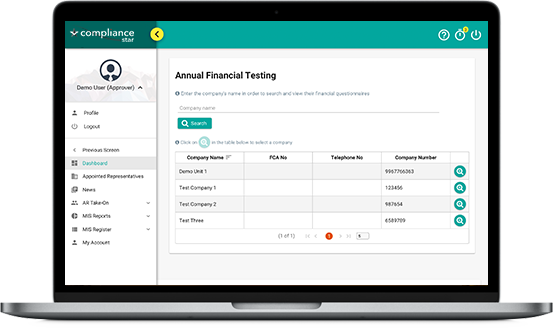 Background
Before a principal firm appoints an appointed representative ( other than an introducer appointed representative) and on a continuing basis it must establish on reasonable grounds that the firm is solvent.
Compliance Star
Information requests are generated automatically according to the AR firms Companies House account filing date.

Notifications for both AR's and principals for completion and checking through to sign off.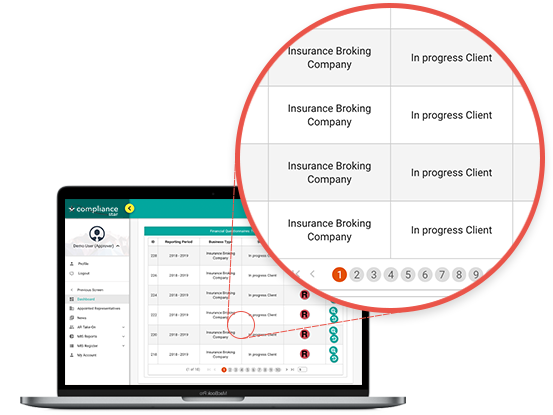 Benefits
Identification of the AR firms activity and solvency.

Principals can evidence ongoing oversight of the solvency of its AR firms.

Full transparency through centralised reporting that can be analysed and reported.