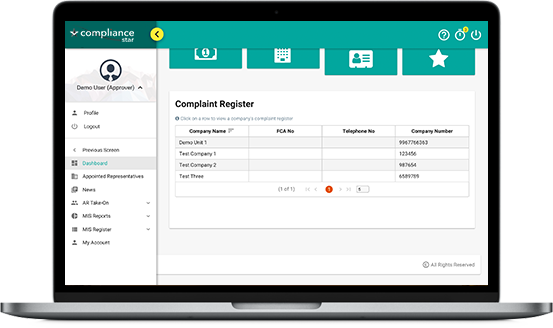 Background
All regulated firms must have robust complaint handling and escalation processes in place to ensure complaints are being managed in accordance with the FCA regulations and the right outcome for the consumer is being achieved. Reportable complaints must be reported to the FCA as part of the firm's regular FCA returns.Firms must put in place appropriate management controls and take reasonable steps to ensure that in handling complaints it identifies and remedies any recurring or systemic problems.
Compliance Star
All complaints will be submitted in real time allowing AR's to escalate open complaints and report closed complaints for review by the principal firm.

System calculates days taken to closure and prompts required actions in accordance with FCA rules.

Questions sets covering regulatory reporting and MI to establish root cause and remedial actions are captured giving you both granular and high level governance through online reports.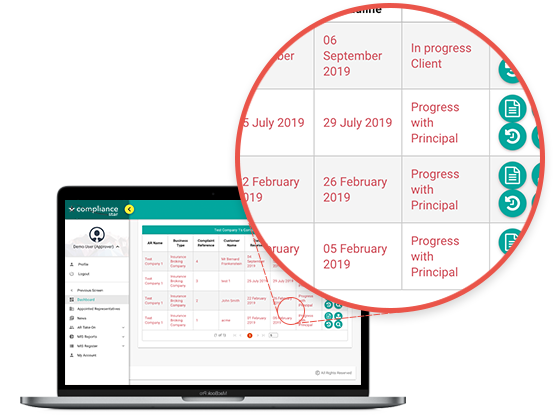 Benefits
Full transparency of complaint handling, escalation and reporting.

We can work with you to set the parameters to either allow your AR's to deal with complaints and/or escalate through the online reporting.

The system will ensure all FCA requirements are met and the client will be able to evidence and report each stage of the complaints process.