APER Fit and Proper Testing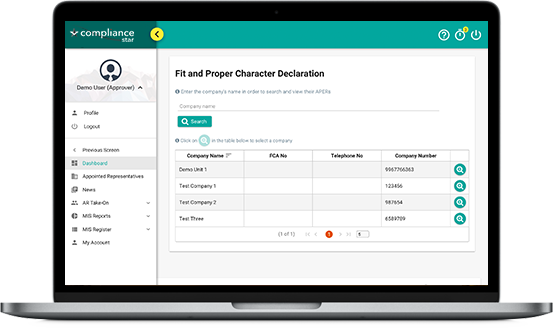 Background
Principal firms must ensure adequate on going due diligence is undertaken and recorded for all approved persons joining the firm and operating under the permitted regulatory permission.
Compliance Star
Fit and Proper questionnaires are generated automatically sent on the anniversary date the APER approval.

Automated tasks are generated between the principal and firm to ensure all required documentation is provided.

Notifications for both AR's and principals for completion and checking through to sign off.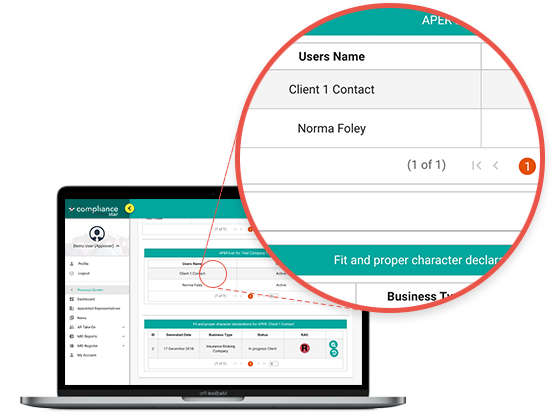 Benefits
Ongoing regulatory obligations are met regarding the information which needs to be held on the individuals

The principal can access and review all documentation at the click of a button

Audit trail of all communications both internal and external