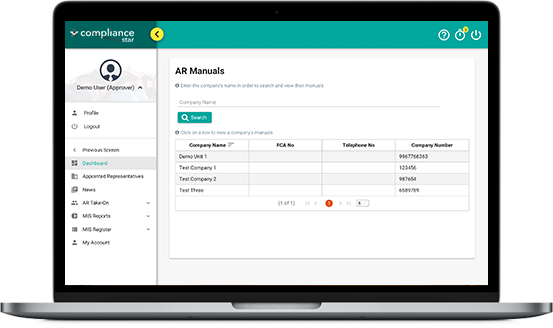 Background
Regulated firms must have relevant policies in place regarding the processes they need to follow to ensure they meet regulatory obligations.
Compliance Star
Policies are maintained centrally and assigned according to the business type and relevance.
Principals can assign which individuals within the AR firm have access to the manuals following on-boarding and during the life cycle of the AR firm.
Oversight of regulatory changes can drive actions relating to the AR firms activities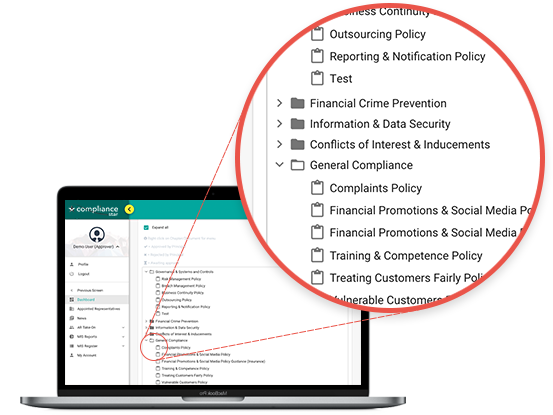 Benefits
Manuals are stored centrally that can be viewed and download via the system.
Updates to manuals are managed centrally ensuring AR firms and principals are compliant with current regulation.