Compliance Star for directly authorised firms
Compliance Star for Principal firms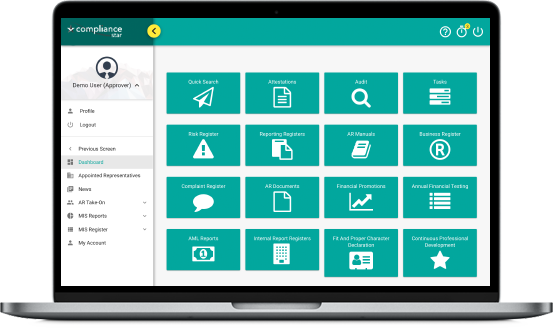 Managing your risks
FCA regulation means it's more important than ever for firms to effectively manage compliance functions and risk.
One of the key benefits of Compliance Star is comprehensive, reliable data which the firm can rely upon to manage its exposure to risk, ensure those who control and direct the firm have demonstrable, effective oversight and offer rapid identification of issues allowing the firm to respond quickly so reducing customer and regulatory risk.
Compliance Star gives you the tools you need to keep your firm up to compliance standards.